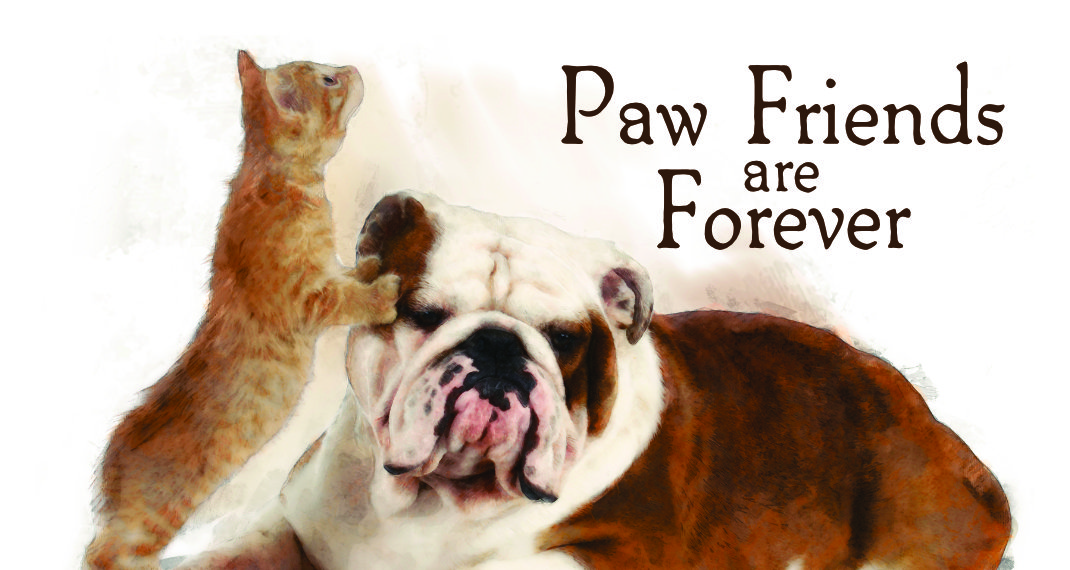 Paw Friends Are Forever
Paw Friends Are Forever is a 2-player roleplaying game about a grizzled old dog and an energetic young cat making mischief, eating food, and the partnership that develops.
* * *
Cat: You are young and new to the house. Your main companion is Dog: a senior pup who has been the only pet in this place for several years. He is mesmerizing: a swishy tail! A fluffy warm body! Always playing with toys! But you? You are invisible to Dog. Until the day you knock a box of crackers off the counter top. Dog tears up the box and spends a full 30 minutes snacking next to you. Even lets you curl up on their leg while you two eat. Now you know. The way to Dog's heart? Make mischief. Get food. Become best friends forever
Dog: You manage the house. You have been around a long time, and seen everything there is to see. Which is why you are happy to spend your days doing the rounds, napping, and sinking your teeth into a smelly tennis ball. Cat doesn't seem to understand this. But that's okay; they are new. If you continue about your business, they'll learn how your pack lives. Except…Cat can open doors you can't. Reach high up places. Most importantly, Cat has found some of the Human's secret food stores. Maybe a little change could be good.

* * *
The game is GMless and uses quick-to-learn rules based on a 2d6 system influenced by the Powered by the Apocalypse Engine. Play is organized into mischief missions inspired by the heist genre, with chases, break-ins, and break-outs. The rules include three ready-to-play mischief missions and guidance on how to create your own.
GAME INFORMATION
Number of players: 2
Age of players: 10+
Length: 2-6 hours
Type of Game: Roleplaying Game
Page Count: 24
ACCESSIBILITY COMMITMENT
If you cannot afford the game, you can contact me through my website and I will send you a free game key, no questions asked.
Anyone who submitted games to #dogjam2k19 can also get a free copy of the game through that contact form.
Purchase
In order to download this game you must purchase it at or above the minimum price of $6 USD. You will get access to the following files:
Paw Friends are Forever.pdf
3 MB
Paw Friends are Forever -Lower Contrast.pdf
3 MB
Playbooks -Print Friendly.pdf
3 MB